PHILOSOPHY

BANDHU is not just a brand. As a designer I stand for connection, craftmanship and slow fashion. Timeless and minimalistic essentials that are made to last, are made to be used and be loved.

In the old Sanskrit language the meaning of BANDHU is friend and connection. By choosing BANDHU you will give an unique and thoughtful gift to a special person or yourself: a connection to cherish.

SLOW FASHION

For me a fast developing world doesn't mean high consumption. BANDHU believes in slow fashion, which creates a high sustainability simply because you enjoy your essentials longer through the special meaning it contains. The minimalistic pieces are timeless and elegant designs which become instant essentials for your wardrobe.

Each of my designs are made from scratch and hereby I have a consistent focus on materials and quality. All BANDHU items are produced with fair labor, in small quantities and not based on collections. Every piece is unique; designed and made with love and dedication.

SUSTAINABLE STAINLESS STEEL
I've searched for a conscious material that is strong enough for my designs. That is why I have chosen for stainless steel. As a designer stainless steel gives me the freedom to create the shapes that fit the clean and minimalistic design which is BANDHU. Stainless steel is a massive alloy, which is very strong, doesn't dent and keeps its shape. The jewelry keeps its shine and colour. Also important: it is allergy free. Therefore BANDHU jewelry can be worn by everyone!

BANDHU jewelry has been produced of stainless steel or stainless steel with 14K gold plating. The plating for BANDHU jewelry is achieved by a vacuum process which is the most environmental friendly process for all plating. Stainless steel is also the best material suitable for this process of plating. It has a very low wear and tear which keeps your jewelry in great condition.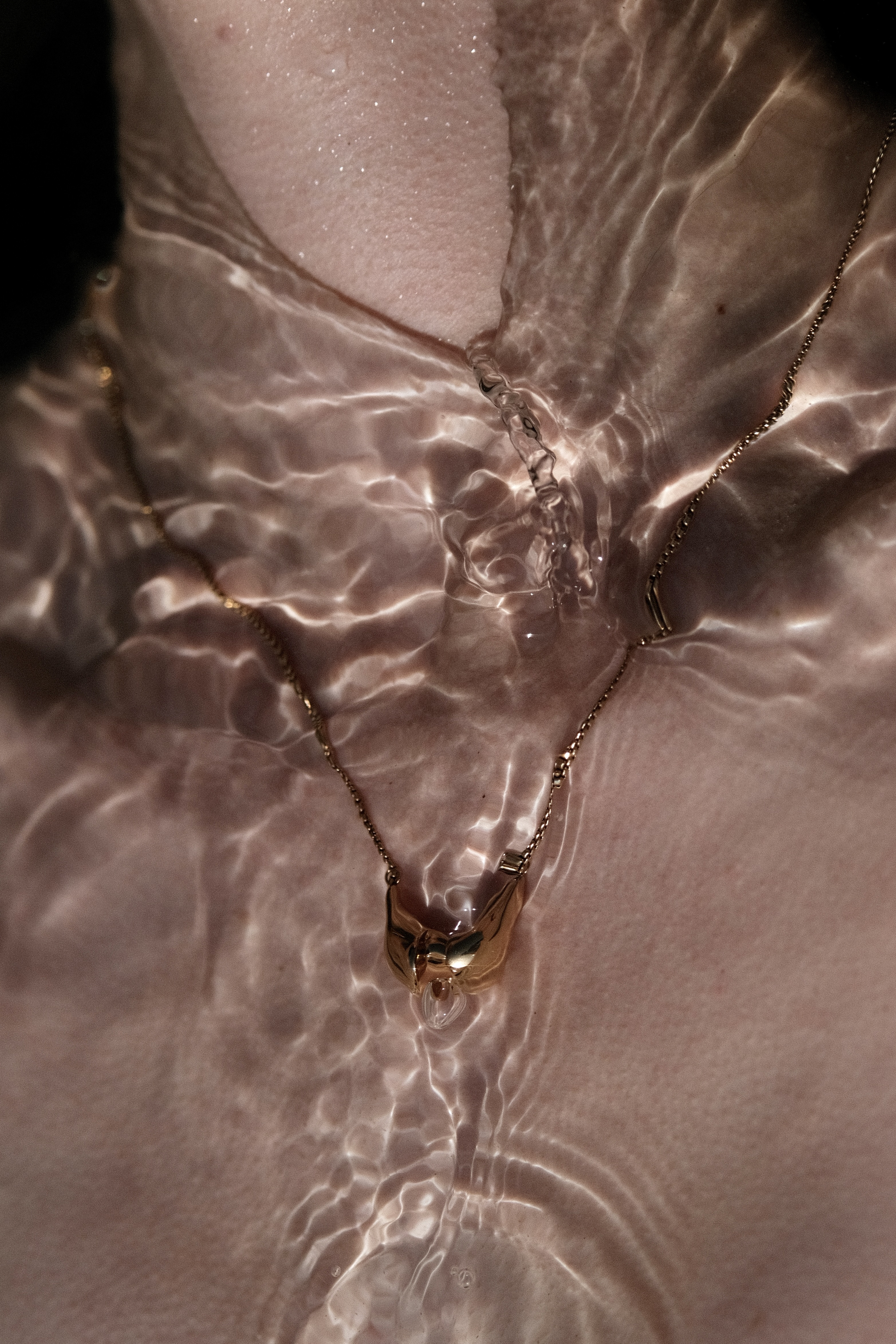 Subscribe to our Newsletter
Sign up with your email address to receive news and updates.